I'm so excited to have two of my plays now available on Amazon! I had both plays marvelously premiered by my theatre group in Ohio: Hell, with the Holidays in 2015 and Go On With Your Wind: A Parody in Scarlet in 2016. Both were hits with audiences and… then Khrysso and I moved to California — and all was unpacking, rearranging, getting to know the area, pandemic…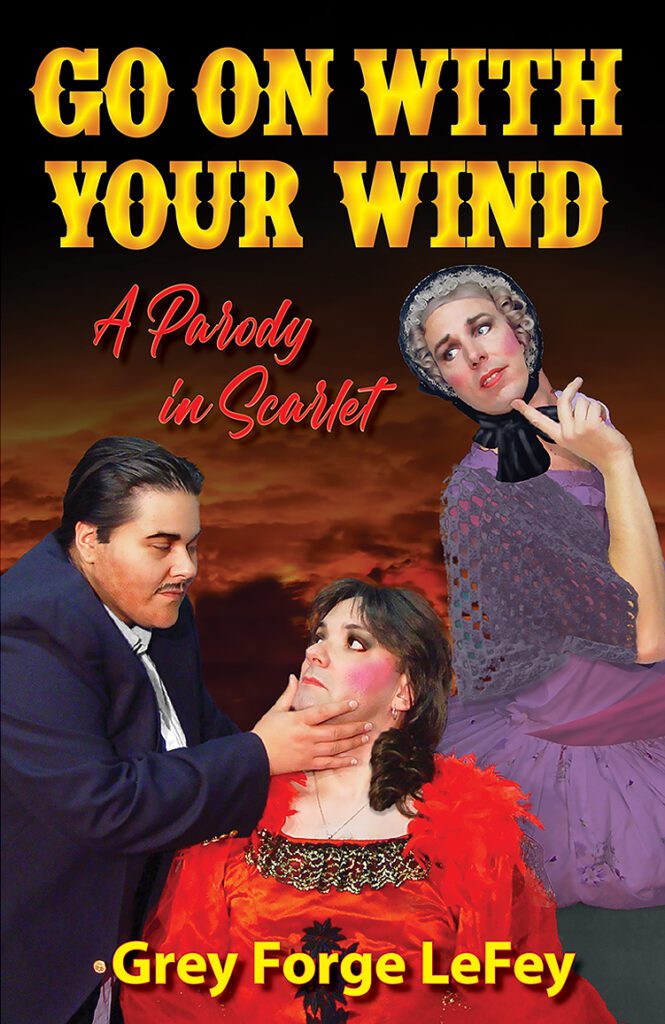 Well, yeah, pandemic! So all that isolation led to major revisions to Hell, with the Holidays: A much more comprehensive mythic family history and not so much extraneous magic. And voilà! Self-publication of both via Amazon.
Hell, with the Holidays on Amazon Go On With Your Wind: A Parody in Scarlet on Amazon
So hey, now all my decades as a graphic designer and layout expert is put to great use!
If you've got Amazon Unlimited, both plays are available to read for free now and both are available for perusal for any theatre peeps registered on New Play Exchange. I'm so delighted to get them up and out there.
And side note: we've also published two of Khrysso's books so far and working on more. Just when you think we have nothing more up our sleeves.
Life is an adventure and — it's all about the colors, baby!™ You know it!
Be well and much love,
©2021 The Artists LeFey LLC